The Kirby Institute's Dr Lucia Romani is helping lead an international push for better scabies control, and has been recognised as one of Australia's brightest young researchers, with her work now set to help more people through a major funding win.
Research Australia, Australia's peak advocacy body for health and medical research, named Dr Romani as a finalist for its annual Griffith University Discovery Award, which honours early career researchers whose work has demonstrated its importance or impact on health outcomes.
Dr Romani led the world's first comparative trial to show mass drug administration of ivermectin for scabies control produced far superior results than topical medication, with vast long-term improvements for residents in Fiji where scabies is a major health issue.
In Pacific Island countries, scabies consistently affects one in five people – and up to one in two children at any time - with the resulting itching often triggering impetigo which in turn can lead to other serious complications such as soft tissue and bloodstream infections, kidney disease and rheumatic heart disease. Scabies is also an important health issue in many Indigenous communities of Northern Australia.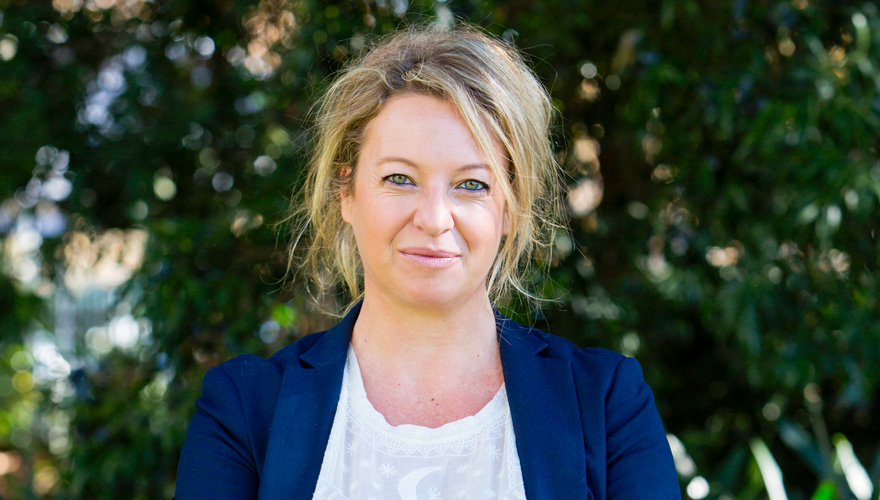 Dr Romani's work on the Skin Health Intervention Fiji Trial (SHIFT) found the prevalence of scabies was reduced by 94 per cent one year after administering ivermectin as mass drug administration, with the results sustained at two years. Ivermectin performed significantly better than mass drug administration with topical permethrin cream and standard care treatments, which reduced scabies by 67 per cent and 49 per cent respectively.
The primary results of SHIFT were published in the world's most influential medical journal – the New England Journal of Medicine – and led directly to the development of country-specific guidelines and strategies for scabies control in Fiji, Solomon Islands, and Ethiopia.
Research Australia CEO Nadia Levin said Dr Romani had shown tremendous research and leadership skills, becoming an internationally renowned expert in the epidemiology and control of scabies and related illnesses.
"We are so pleased to see this work has recently led to an award of $10 million in funding from Macquarie Group to enable broader scabies control initiatives in the Pacific and globally," Ms Levin said.
"Dr Romani's work suggests scabies can be eliminated as a public health problem at the national scale. Her achievements are particularly remarkable for someone so early on in their career, and we thank Griffith University for its strong encouragement of young researchers who show such talent."
The World Health Organization has now added scabies to its list of Neglected Tropical Diseases, recognising the huge burden of infestation in low- and middle-income countries, and the potential for achieving control through mass drug administration as proven in the SHIFT trial.
Dr Romani said communities affected by scabies now have a brighter future, particularly as the WHO listing has opened up opportunities to control scabies concurrently with other diseases.
"Scabies is too common in many tropical developing countries, especially in rural and remote communities where people share small living and sleeping spaces and access to treatment is limited," she said. "Scabies is quite easy to transmit – it's spread by sleeping together, mothers holding children, kids playing together".
"Our findings show that a simple intervention can have a major impact on a serious health issue that has been too long ignored, perhaps because there were no effective solutions."
Dr Romani is a NHMRC early career fellow at the Kirby Institute, UNSW Sydney and an honorary fellow at the Murdoch Children's Research Institute.
Research Australia is the national alliance representing the entire health and medical research sector, from the laboratory to patient and the marketplace, providing a collective voice to ensure health and medical research is a key national priority.
Its pre-eminent Health and Medical Research Awards recognise the invaluable contributions made to Australian health and medical research through ground-breaking research and discovery, ongoing advocacy and generous philanthropic donations that make innovation possible.
The winners were announced at the Awards ceremony on Thursday 14 November at Metropolis Ballroom, Southbank, Melbourne.
This award is kindly supported by Griffith University.
This media release was prepared by Pia Ackerman on behalf of Research Australia.