Clinicians, researchers and high-level officials from Myanmar and Australia are eager to increase collaboration and improve health in Myanmar, following the highly successful, inaugural, MARCH Symposium held on the University of Medicine (UM2) campus in Yangon, Myanmar last week.
MARCH is a collaborative research partnership between the Kirby Institute at UNSW Sydney and the University of Medicine 2 (UM2) that is examining practical ways to improve the management of infectious diseases in Myanmar.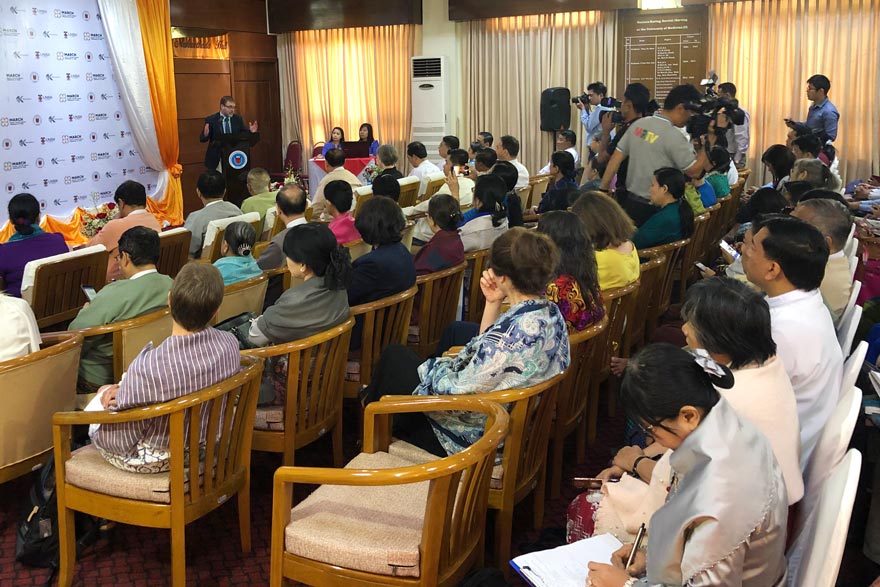 The symposium was attended by a number of governmental officials, along with the rectors of Myanmar's medical schools. It was officially opened by the Myanmar Union Minister for Health and Sports, Dr Myint Htwe, and the Australian Ambassador to Myanmar, Ms Andrea Faulkner.
"The presence of the Myanmar Health Minister and the Australian Ambassador reinforces both countries' commitment to collaboration in health and the high-level bilateral support for MARCH," said Dr Josh Hanson, who is the Kirby Institute's clinical lead in Myanmar.
During proceedings, the Health Minister discussed the Myanmar Government's plans to increase its commitment to health research and encouraged the delegates to look to expand the collaboration.
The two-day event was hosted by Professor Aye Tun, rector of UM2 and Professor Anthony Kelleher, director of the Kirby Institute. The late Professor David Cooper, whose leadership and energy inspired the collaboration, was also remembered.
Mrs Dorrie Cooper and Ms Ilana Cooper, Professor Cooper's wife and daughter, were guests of honour, and were presented with a gift in his memory.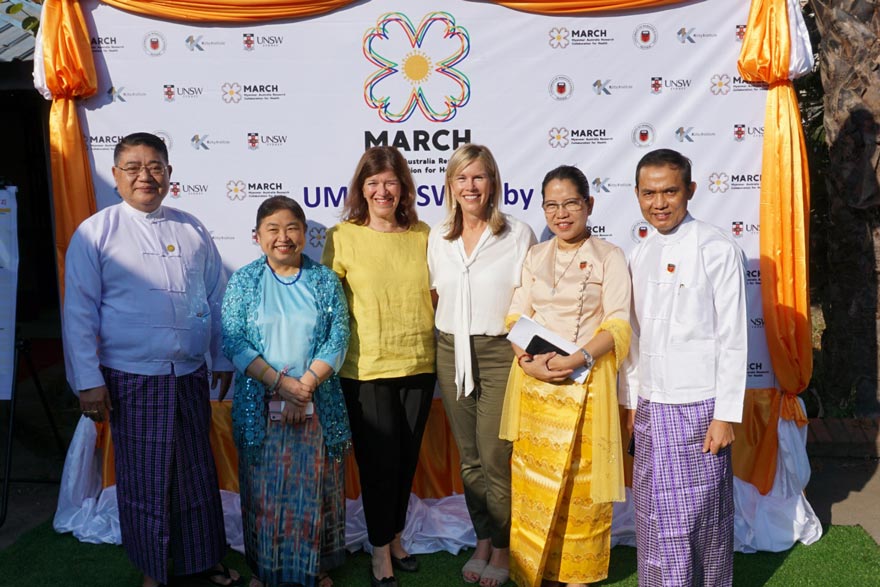 Myanmar and Australian clinicians and researchers spoke across a range of issues, from health systems reform to molecular diagnostics. There was a particular focus on MARCH's research capacity building efforts and the session where three local doctoral candidates presented their final results was one of the highlights of the programme.
"The collaborative effort of UM2 and UNSW's Kirby Institute is to establish an environment where young doctors are able to conduct their research works at high level, international standard," said Professor Aye Tun. "We believe young doctors, with their intrinsic quality of passionate curiosity, enthusiasm for learning and love for challenges, will conduct innovative clinical and public health research for the benefit of our peoples."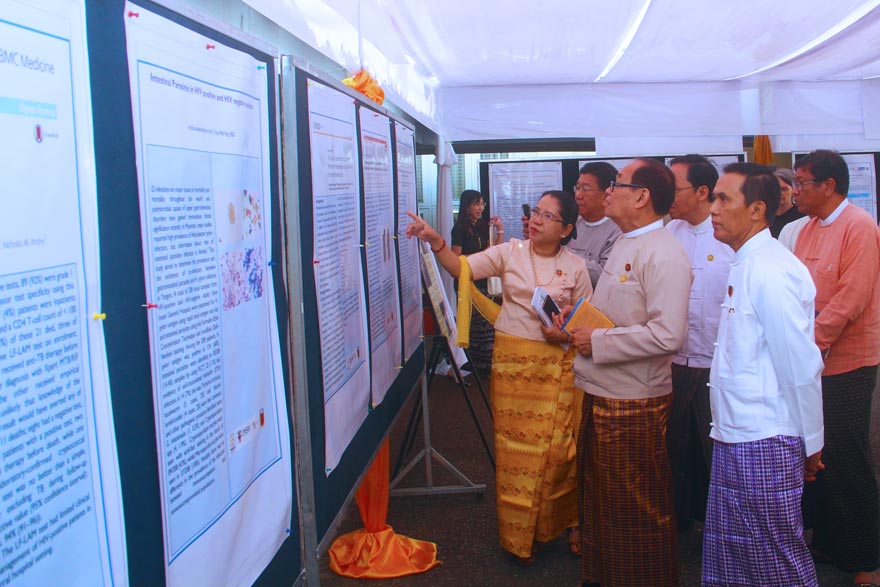 Dr Hanson agrees, saying there is already so much evidence of this passion being translated into clinical research and practice in Myanmar.
"Over the last three years I have been privileged to see these young clinicians develop as researchers," he said. "I met them as junior doctors and they are now presenting work to a room of international opinion leaders which is changing the way infectious diseases are managed in their country. They are talented, enthusiastic and they represent the future of MARCH, and of health research in Myanmar."
Professor David Peiris, director of the Global Primary Health Care Program at The George Institute, also joined Professor Aye Tun and Professor Kelleher to offer his insights as The George Institute seeks to increase its impact in Myanmar. He is collaborating with the Kirby Institute and clinicians at Insein General Hospital in Yangon to examine the use of mobile health solutions to improve the outpatient management of HIV infection, a project that generated much discussion.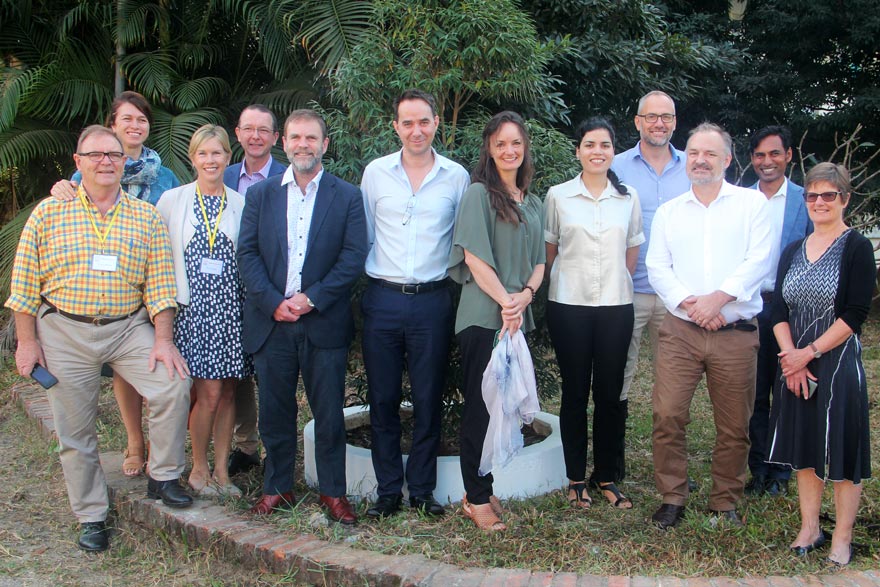 Professor Kelleher said that research centres like the Kirby Institute have a responsibility to take our research lessons from Australia, and to work within our region, and globally to improve the management of infectious diseases.
"In Myanmar, our goal is to build research capacity by working with local experts to investigate how and where infectious diseases occur, and then to design effective interventions that take into account, and respond to local realities," he said.
"And while building research capacity is an important and indeed successful part of this collaboration, it was truly incredible to see, through the presentations at the symposium, evidence of improved health and the real-world impact of our collaborative efforts. Given these are the early days of the collaboration, we can expect to see much more rigorous, innovative and health-transforming research come out of Myanmar in coming years."