Professor Rebecca Guy, Head of our Surveillance, Evaluation and Research Program, has been named as one of NSW's Tall Poppy Science Award recipients for 2019.
Professor Guy has been recognised for her internationally renowned work in the surveillance and evaluation of public health interventions related to HIV and STIs.
The Tall Poppy Campaign is a national campaign by the Australian Institute of Policy and Science (AIPS) to recognise and celebrate Australian scientific leaders, with the aim of engaging them with a wider Australian audience. In particular, it creates a forum for scientific leaders to interact with younger Australians through school-based activities.
Professor Guy says that the central goal of her work is to reduce the health burden, both socially and economically, of STIs.
"With diseases such as gonorrhoea, syphilis and chlamydia being on the rise and potentially having significant, lasting consequences, it's important that we continue to work towards enhancing testing and treatment across the population," she says. "While testing technology is becoming more and more sophisticated, there are still many people who are not being tested, for a variety of reasons. My work aims to remove these barriers."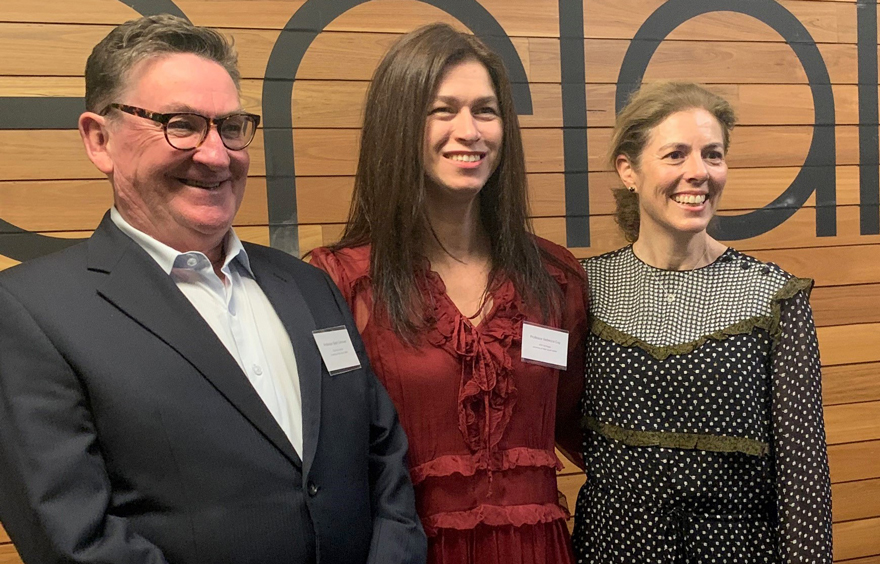 L–R: Professor Basil Donovan, Professor Rebecca Guy and Dr Louise Causer at the ceremony.
Professor Guy's work has had a major impact on policy. She implemented the first research on point-of-care testing for gonorrhoea and chlamydia in remote Aboriginal communities, which was subsequently expanded across Northern Australia. Point-of-care testing is now recommended in the current National STI Strategy. Her latest major funding grant from the National Health and Medical Research Centre will see her lead the third Australian Study of Health and Relationships (ASHR3), which will survey the sexual and reproductive health knowledge, attitudes and behaviour of over 20,000 16–69 year olds across Australia and will provide the basis for future policy development based on contemporary issues.
Professor Guy sees the Tall Poppy initiative as an opportunity to engage young people on health issues that affect them, and encourage them to look deeper.
"Sexual health is a major but often silent health issue across Australia today, and continues to affect young people. Good public health science forms the basis of our responses to health issues," says Professor Guy. "By engaging in a dialogue with young people on matters of importance to them, not only can we inspire the next generation of scientists, but also hopefully have a positive impact on their understanding and knowledge of health."