A portrait of leading epidemiologist and biosecurity expert, Professor Raina MacIntyre, by Sydney artist Karen Black was a finalist in this year's Archibald Prize.
The artwork pays tribute to Professor MacIntyre's impact and influence as a leading science communicator during the COVID-19 pandemic.
"Alone in my studio during lockdown, I encountered Raina on television and radio, and became aware of the many women who hold prominent positions in science. Raina stood out with her jet-black curly hair and kohl-lined eyes. I decided then I would ask if I could paint her," Ms Black told the Art Gallery of NSW.
They met once, due to the pandemic, at the Kirby Institute at UNSW, where Professor MacIntyre shared stories about her life, including her family's immigration to Australia from Sri Lanka when she was a child, and the many challenges and successes throughout her career. "I was also deeply touched that she chose to paint me," says Prof MacIntyre. "I feel honoured. Her motivation to paint is very pure."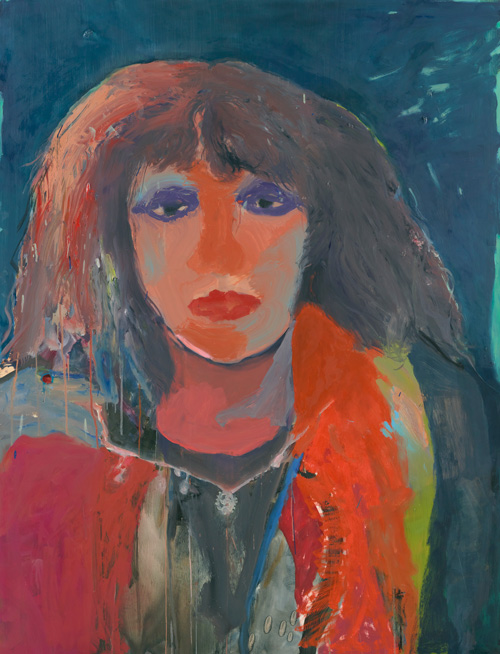 Archibald Prize 2021 finalist Karen Black Professor Chandini Raina Macintyre © the artist Photo: AGNSW, Jenni Carter
Only 12 women artists and only 18 women sitters have won the prestigious Prize, and of those only one has been a non-white woman. 
Kirby Institute director, Professor Anthony Kelleher, joined Prof MacIntyre at the opening night of the Archibald Prize at the Art Gallery of NSW on Friday.
"Raina has been a highly impactful presence throughout the COVID-19 pandemic," says Prof Kelleher. "Her exceptional ability to explain complex virology in everyday language has been critical in bridging the ever-present gap between scientific discovery and the general population. It has been vitally important that people understand the developments and progressions in scientific knowledge of COVID-19, so that they can get behind the public health measures that have impacted our lives for over a year."
The finalist works for the 2021 Archibald Prize are on display at the Art Gallery of NSW from 5 June – 26 September 2021.