(Port Moresby, Thursday 25 January 2018) Australian researchers from the Kirby Institute have collaborated with researchers at Papua New Guinea's Institute of Medical Research and the US Centers for Disease Control and Prevention to provide the country's first representative survey of people most at risk for HIV in Port Moresby. The survey results were released today in Port Moresby by PNG's Minister for Health and HIV, Hon Sir Puka Temu.
Clinical and behavioural information were collected from the populations considered most at risk for HIV and sexually transmissible infections (STIs) in Port Moresby; female sex workers, and men who have sex with men and transgender. The study found that in one in six sex workers in Port Moresby are HIV positive, and more than half of all sex workers have an STI other than HIV. Among men who have sex with men and transgender, almost one in 10 are HIV positive, and more than a third are positive for an STI.
HIV and STI rates in Papua New Guinea are among the highest in the world; however until now population-level estimates for these groups were unknown.
The clinical component of the study involved testing each participant for sexually transmissible infections and blood-borne viruses at the point-of-care. "Point-of-care means the collection and the testing is done in the clinic and the results are given to study participants within hours, eliminating the need to send specimens to a lab and return for results," says Dr Angela Kelly-Hanku from the Kirby Institute, principal investigator on the study. "If a participant returned a positive test for one of several STIs included in the study they were able to begin treatment immediately."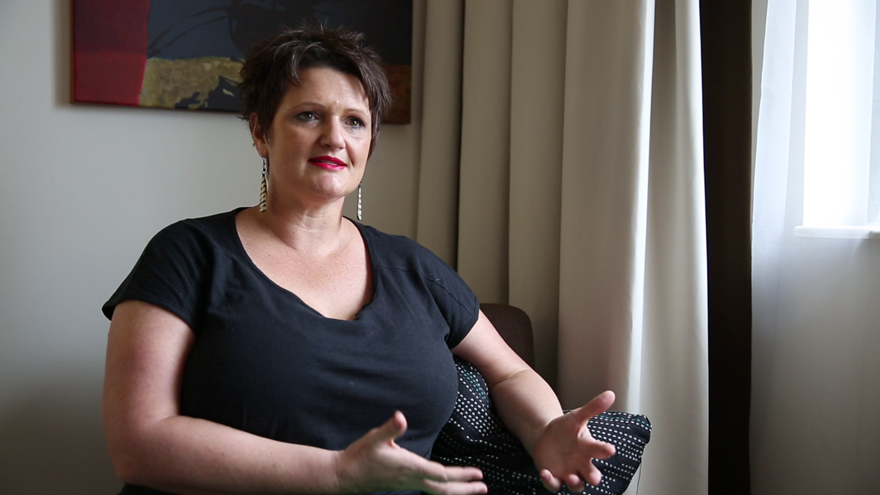 This is the first time a study of this kind has been able to test for so many STIs at point-of-care, and represents an important breakthrough in HIV and STI monitoring, testing and treatment in low resource settings.
Scientia Professor John Kaldor, head of the Public Health Interventions Group at the UNSW Medicine's Kirby Institute, believes that Australian researchers, with their in-country partners, are making important contributions to public health in PNG. "The HIV and STI epidemics in PNG are complex," says Scientia Professor Kaldor. "The findings from this study provide an improved roadmap for treatment, care and provision of other services to key populations affected by HIV and STIs in Port Moresby where this study was undertaken."
"The Australian Government has been a key funding partner for PNG's HIV response. Support for practical research that involves affected populations means that programs for prevention and treatment have a good chance of achieving their goals of reducing the high levels of HIV and other STIs."
The results of this survey also give voice to the needs of highly marginalised groups in PNG society, who were central partners in the design and conduct of the study.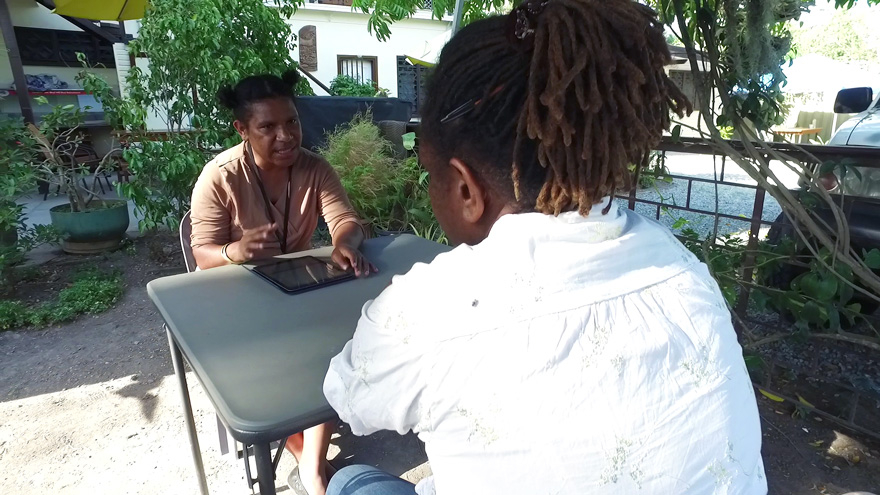 "Collecting this kind of information is essential to inform Papua New Guinea's national strategy and provides vital information about where best to dedicate limited resources," says Dr Angela Kelly-Hanku, who holds a joint appointment with the Kirby Institute at UNSW Sydney, and the PNG Institute of Medical Research, and was recently awarded a prestigious UNSW Scientia Fellowship for her work in this area.
"The Kirby Institute and the PNG Institute of Medical Research have a long term and highly productive partnership that has enabled us to carry out complex and sensitive research projects among vulnerable populations in PNG. If we tried to do any of the work on our own, these challenges would be insurmountable," says Dr Kelly-Hanku.
Read the full report here: https://kirby.unsw.edu.au/report/kauntim-mi-tu-port-moresby-2017
The study is called Kauntim mi tu, which means 'count me too' and was initiated by the National Department of Health and the National AIDS Council Secretariat, with funding support from the Government of Australia, the Global Fund to Fight AIDS, TB and Malaria, and the US Centers for Disease Control and Prevention. Contributions for the study were also received from Cepheid, FHI360, Oil Search Foundation, Population Services International and the World Health Organization. Funding for Kauntim mi tu was administered by Oil Search Foundation, in its role as Global Fund HIV Principal Recipient for Papua New Guinea.
Media contact:
Estelle Jones, Kirby Institute, +61 (2) 9835 0920 ejones@kirby.unsw.edu.au
Luci Bamford, Kirby Institute, +61 432 894 029 lbamford@kirby.unsw.edu.au
Interviews can be arranged with Scientia Professor John Kaldor or Dr Angela Kelly-Hanku
Stakeholder quotes:
Hon Sir Puka Temu, Minister for Health and HIV, Papua New Guinea
"This study will contribute to the country's understanding of the national HIV and STI epidemics for years to come. It will provide better focussed information for policy makers, implementers, service providers, and donors. The Government wishes to thank the Australian and US Governments and the Global Fund for funding this important study. We can also be very proud of the role played by the PNG Institute of Medical Research in leading the study."
Mr Tony Lupiwa, Acting Director of National AIDS Council Secretariat
"FSW, MSM and TG are a part of our community and must have their human rights protected, as outlined in our constitution where we are all equal. This study highlights their plight and need for acceptance. It also highlights the needs for enhanced HIV, health, and social services for FSWs, MSM and TGs."
UNAIDS Country Director, Mr David Bridger
"Kauntim mi tu is a superb example of partnership between key players in the Papua New Guinea national HIV response – communities of key populations, the scientific and academic communities, Government and national institutions, civil society, service providers, bilateral/multilateral donors, public/private partnerships, technical assistance providers and others, including the PNG Institute of Medical Research; the Kirby Institute, UNSW Sydney, Australia; the US Centers for Disease Control and Prevention; the Oil Search Foundation; the United Nations system; the Governments of Australia and the United States; The Global Fund for AIDS, TB and Malaria; and so many others."
Contact
Estelle Jones
Phone
+61 (2) 9835 0920
Email