Location:
Sydney Town Hall, 483 George Street, Sydney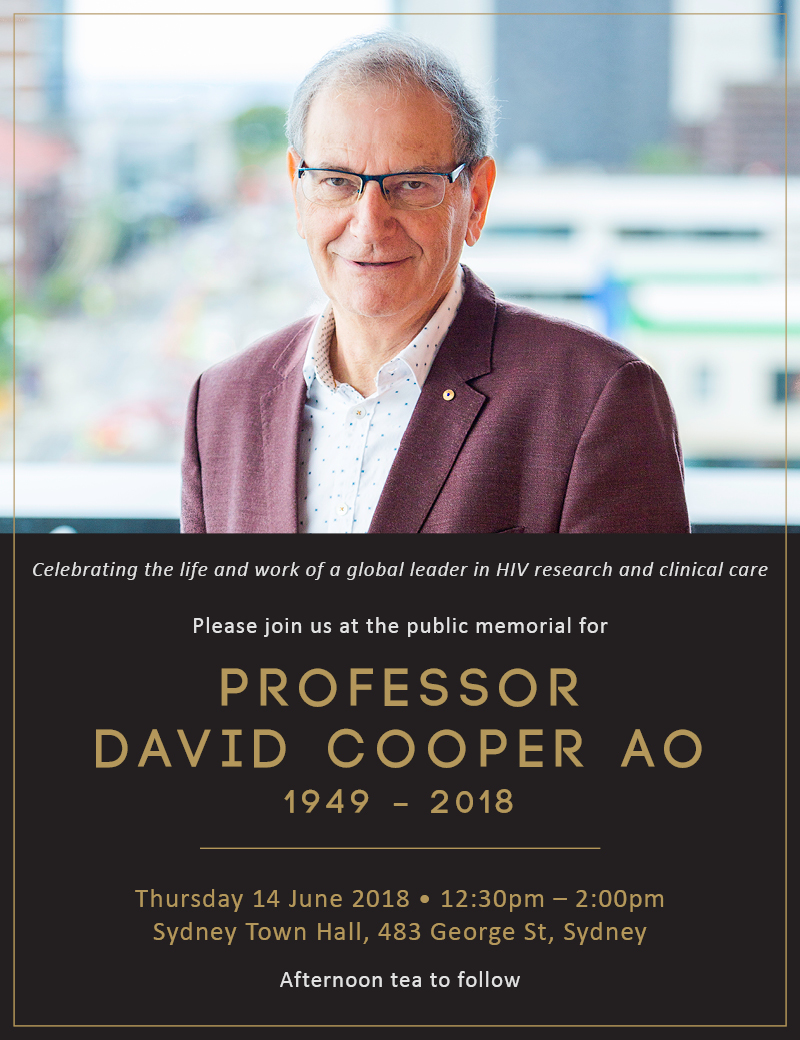 This is a public free event, so should you still wish to attend the memorial, you are welcome to join us. For further information about getting to the memorial, read the PDF in the link below.
To follow the memorial via live stream, please click on the link below.

Professor Cooper's life was dedicated to the prevention, treatment and cure of HIV and other infectious diseases. These diseases disproportionately affect the world's most disadvantaged communities, and David firmly advocated health as a fundamental human right in all of his endeavours. He was a leading clinician and researcher, a dedicated Director and mentor, and a beloved husband, father, grandfather and friend. He left an indelible impact on countless lives. 
On behalf of the Cooper family and the organisations below, we hope you can join us in commemorating the extraordinary life of Professor David Cooper AO.
A David Cooper Memorial Fund has been established to carry forward David's vision for research.
A scientific symposium in David's honour will be held at UNSW on Friday 15 June 2018.
 

If you have any enquiries, please contact Estelle Jones at community@kirby.unsw.edu.au or +61 2 9385 9987.